What books should I read to move past the beginner stage in Python?
Recommendations for intermediate-level Python books that help you get past the basics so you can start working on small projects.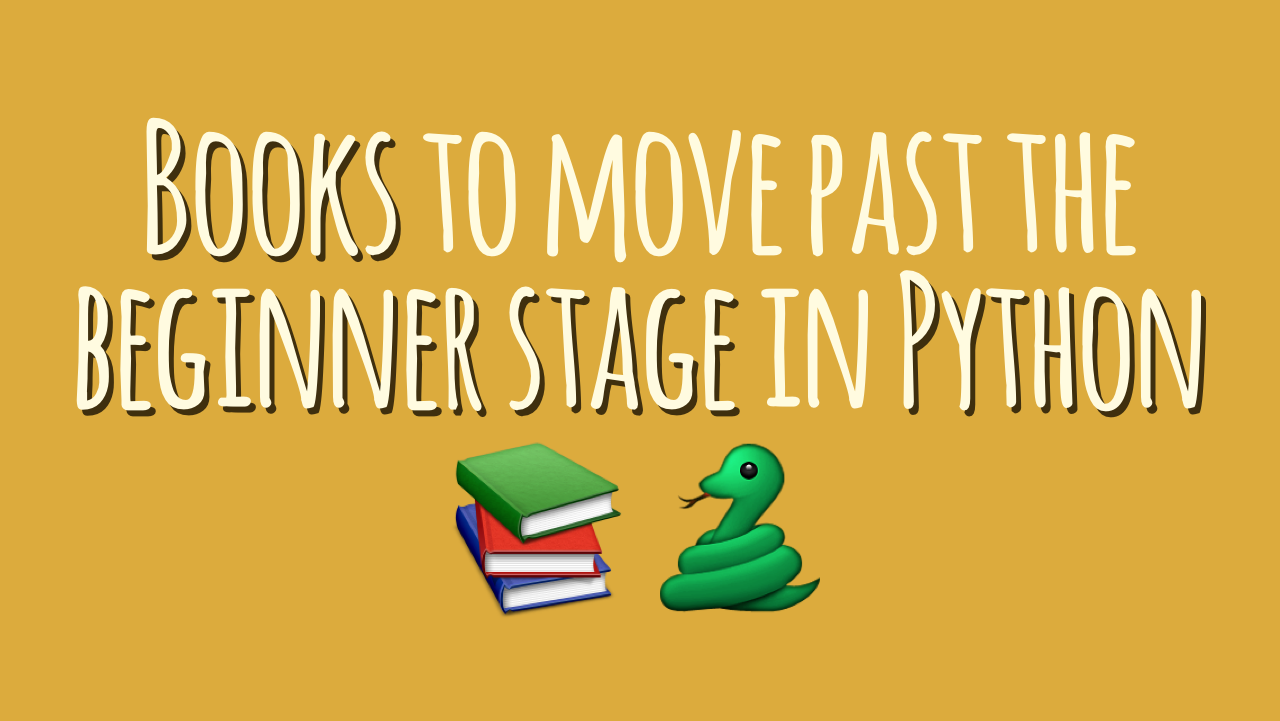 I want to answer a question that I got on Twitter the other day:
Someone asked for book recommendations to move past the "beginner" stage in Python – The person was looking for intermediate-level books that would help them get past the basics so they could improve their skills by working on small projects.
Let me start by saying that I really like this approach to learning a new programming language!
It's a good idea to start working on real projects as soon as possible, even if they're small. There's only so much you can learn from repeated let's implement this algorithm exercises.
These are the books I recommended:
I hope that helped you out!
P.S. What are your favorite books and resources for moving from junior/entry-level Python to intermediate and beyond? I'm thinking about writing a longer article about this topic and would love to hear about your best resources and learning strategies. Leave a comment below if you've got a minute!
Update (2017): I wrote my own Python book for intermediate developers looking to write clean and Pythonic code. This is a bit of shameless plug, but if you like this list I'm sure you'll love Python Tricks: The Book – A Buffet of Awesome Python Features.