Should I be using Sublime Text 2 or 3?
If you're just getting started with Sublime Text it's easy to become confused about which version of Sublime you should use.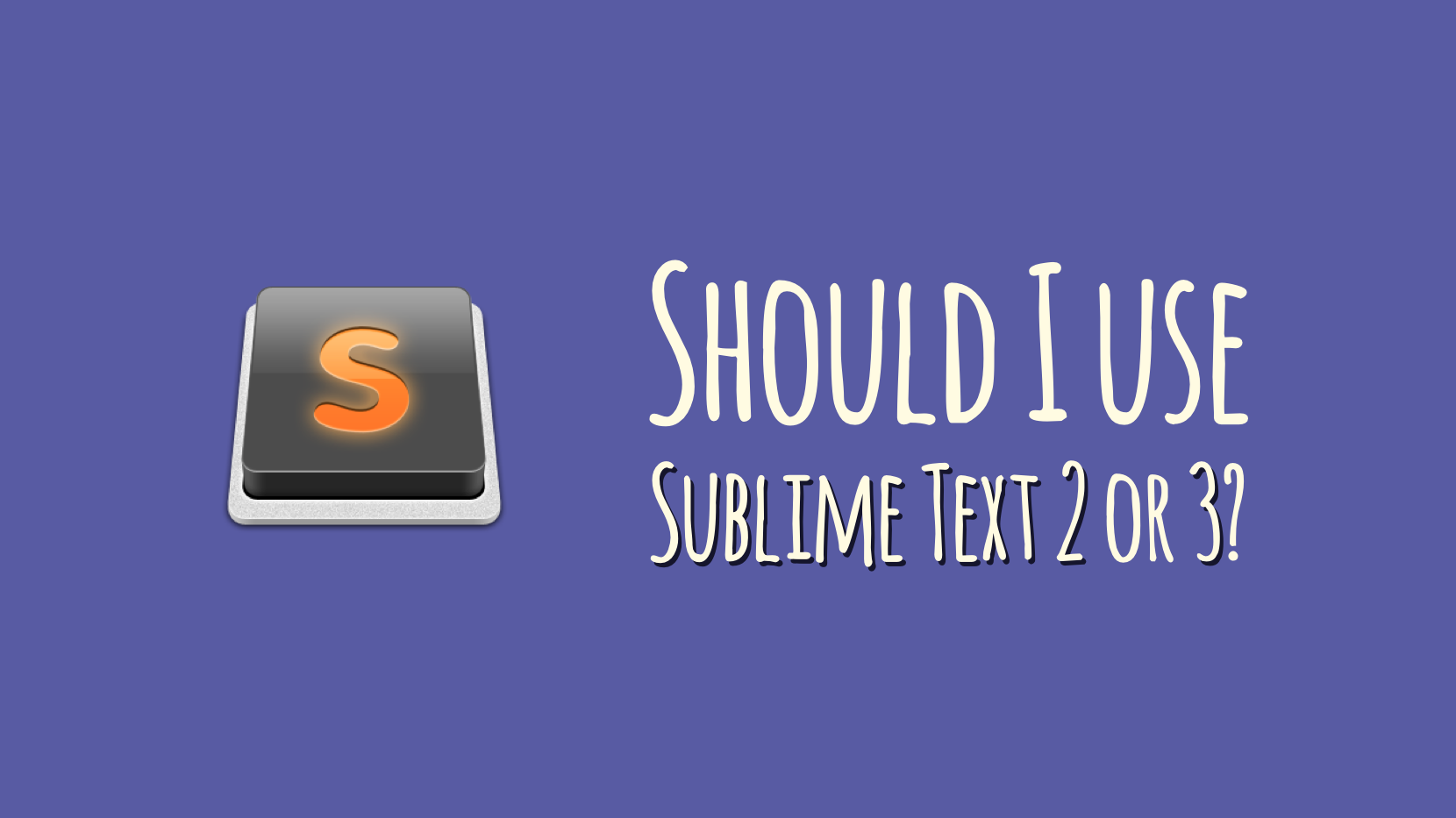 Perhaps you've been using Sublime Text 2 for a while and now you're wondering what you're missing out and if you should switch to ST3.
It's difficult to find out what the pros and cons of Sublime Text 3 over its predecessor are. There's quite a bit of conflicting information out there – it can seem unclear how the two are different at all. Or how compatible version 3 is with your current Sublime Text 2 setup.
As a Python developer you might've heard that Sublime Text 3 uses Python 3 now – but you're mostly developing in Python 2. How will this affect your programing environment…1
So, of course you're wondering: "Should I be using Sublime Text 3 or 2?"
Luckily, the answer is simple: Use Sublime Text 3.
Here's why – Sublime Text 3 brings some major benefits compared to version 2:
On the other hand, I can't really think of a downside to using Sublime Text 3 today.
At this point even Jon Skinner, the author and main developer of Sublime Text, recommends using ST3:
"Sublime Text hasn't officially hit '3.0', but the current builds of Sublime Text 3 have been the recommended versions to use for quite a while now, hence why the front page points to 3 rather than 2." – jskinner on Hacker News
Seriously, just use Sublime Text 3 😃
---
It's true that ST3 embeds Python 3 and ST2 uses Python 2 to execute plugin code. But this doesn't affect the code you write with the editor. You can edit Python 2 code just fine with ST3, including syntax highlighting, etc. The switch to Python 3 only affects plugin developers who need to port their packages from Python 2 to Python 3 so they can continue to work in ST3. ↩